IAMCR Webinar Series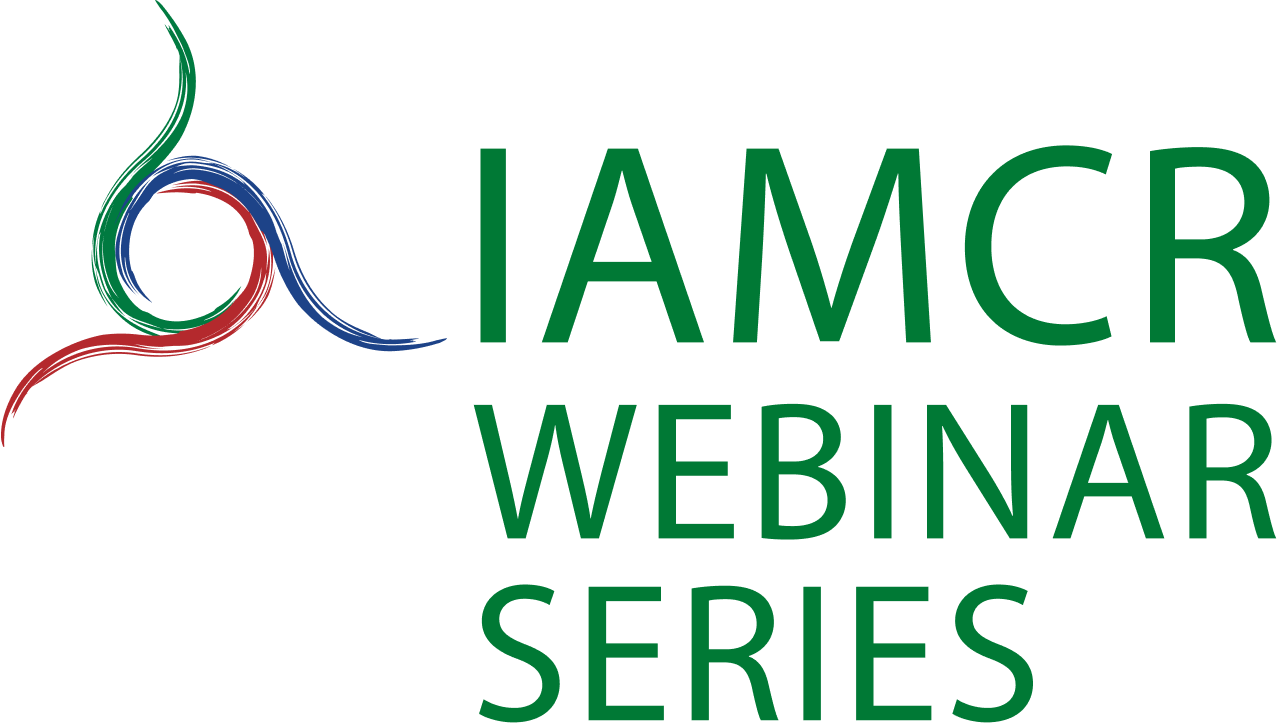 The IAMCR Webinar Series aims to open channels for engagement and participation in addition to the association's annual conference, keeping IAMCR members connected and engaged with regular dialogue about issues of importance to the international media and communication research community.
Webinars are organised by members, with the support of IAMCR's Sections and Working groups or its Committees and Task Forces. They can include roundtable discussions, paper presentations, book launches, interviews, etc.
Webinars are open and free of charge to all IAMCR members, although spaces may be limited. We use the Zoom platform and pre-registration is required. A limited number of invitations for non-members may be available.
The IAMCR Webinar Series is coordinated by IAMCR vice president Andrea Medrado.
Watch past webinars on the IAMCR Webinars Channel on Vimeo >>